Poker Maximus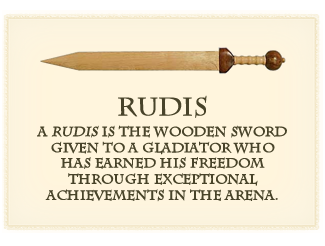 The smell of fear and perspiration is thick in the air. Around you, your fellow gladiators are using whatever means necessary to retain their composure. Some pray to their gods, while others try and pretend they are somewhere else. Others still are using the final minutes before the battle commences to form strategy, or practice their trade. "Gladiator, how is it possible that you stay so calm?" asks a friend, whom you know is a potential foe once you are out in the arena. "That's easy," you say, a smile appearing on your face as you look toward the opening gate. "I live for this." The chanting of the crows grows louder, a chorus of voices crying out for a champion to come forth. Enter: The Poker Maximus.
$85,000 Guaranteed Poker Maximus High Roller Main Event ($215 Buyin)
Poker Maximus $530 Deepstack Main Event ($100,000 Guaranteed)
Minimum $200,000 Guaranteed Main Event ($109 Buyin, with at least $50,000 Guaranteed to the winner)
A Tournament of Champions for all Poker Maximus Tournament Winners
Over $1.5M worth of guaranteed cash and prizes
Buyins ranging from $1.10 to $530
Unique accolades for event winners and leaderboard places.
Over $25,000 in bonus prizes for those who finish in the top 100 on the leaderboard or play in the tournament of champions.
Players Choice tournament – an event decided by the players!

Event Schedule
There are a total of 70 Poker Maximus events with buyins ranging from $1.10 to $215 with one event having a buyin of $530. Winners of each event will be awarded a Poker Maximus Event Winner accolade and be given a coupon to playin in the exclusive "Champion of Champions" tournament. Click here to see the Events schedule.

Satellite Schedule
Satellites are a great way to gain entry into the Poker Maximus events without having to pay the full buyin. Click here to see the satellite schedule.

Other bonuses / Awards
1. Poker Maximus Leaderboard Freeroll
For those whose performances in The Poker Maximus earned them a spot on the leaderboard after the end of the 70th event there will be an exclusive freeroll held on Sunday, April 1st at 13:00. This tournament will distribute $15,000 in cash amongst the top 20 places. Chipstacks will be based on your position on the leaderboard, with 100th place starting with 10 Big Blinds and 1st place starting with 300 Big Blinds. Those who finish the series with a spot on the leaderboard are also awarded an accolade to display based on their finishing position. The winner will be immortalized on our Legends page.
2. Champion of Champions Freeroll
Win any of the 70 Poker Maximus events and you will be given exclusive access to a freeroll giving away over $10,000 in tournament entries as well as an exclusive accolade being awarded to first place. The Champion of Champions freeroll will take place on Sunday April 1st starting at 14:00. The winner will be immortalized on our Legends page.

Players Choice Tournament
Event # 52 taking place on Tuesday March 20th at 18:00 will be chosen and decided on entirely by the players via a series of polls on the Poker Maximus Facebook Page. The first poll will be put up on the page on February 1st to decide what game of poker will be played. Following that the tournament speed and tournament buyin will be decided. After all three have been chosen the promoters will decide on a Guarantee and create the event for registration.

Random Prizes on Facebook and Twitter
Join the Poker Maximus Facebook Group and follow the Twitter Feed for up-to-date News and Announcements and be in the running for special random giveaways such as free tourney entries!



"Like" the Poker Maximus Facebook page before Sunday February 15th and you are in the running to win a $109 entry to the $200,000 Main Event!